Welcome to Sri Vakrathunda Vinayagar Temple
The Hindu Temple is a place of worship for devotees. Serving the needs of the Hindu Community
Upcoming Events
Gowriviratham, 19th Oct - 7th Nov 2018
Deepavali, 6th Nov 2018
Kanthar Sasti, 8th - 13th Nov 2018
Soor Samharam / Sooran Poar, 13th Nov 2018
Paaranai, 14th Nov 2018
Shanmugar Thirukkalyanam, 14th Nov 2018
more events
Opening hours
Weekdays
7.00am - 12.00pm | 6.00pm - 9.00pm
Weekends & Public Holidays
7.00am - 1.00pm | 4.30pm - 9.00pm
Canteen
Tuesday, Friday, Saturday & Sunday
6.30pm - 9.00pm
Saturday & Sunday
11.30am - 2.00pm

Notice Board
Dear Patrons,
Deepavali
• Temple will be open all day on Deepavali Day from 7.30 am to 9 00 pm.
• The Canteen will be open from 10.00 am to 9.00 pm.
Kandha Shashti
• 8th - 14th November
Significance of Kandha Shasti
• Sashti is the day that Lord Murugan defeated the demon Soorapadman
• When the Devas could not tolerate the evil doings of this demon, they approached the younger son of Lord Shiva and Parvati for his assistance.
• He fought Soorapadman for six days, and vanquished the asuran.
• He threw his weapon at him and split Soorapadman into two halves.
• One half became his peacock, Vahanam.
• The other became a rooster and was transformed into his banner.
• Devotees usually narrate the Skanda Sashti Kavacham during this period.
• Whoever fasts and prays to Lord Murugan for the six days of Skanda Sashti is believed to receive Murugan's blessings.
Shatru Samhara Trisati mantra archanai
• For the Second year in our temple, these mantras will be chanted for the first 5 days of the Kandha Shasti.
• It will be chanted by six priests for the Arumugar
• This is a very potent mantra and is not always recited, due to its power.
• The Mantra is said to destroy all of our enemies from within and without.
• Devotees who wish to sponsor this archanai at a cost of $75 per family are encouraged to register with the office.
Daily Program of events during Kandha Shasti
• 6.00 pm Abhishegam for Murugan and singing of Kandhar Anooboothi
• 6.30 pm Daily Pooja
• 7.00 pm Kandha Shasti Kavasam Singing
• 7.20 pm Trisathi Archanai
• 7.40 pm Vasantha Mandapa Pooja
• 8.15 pm Thiruvilla – Perambulation of Deity
Fasting Schedule
• Every day after the Pooja, the temple will serve fruits and milk from 8th to 13th November 2018.
• Devotees who wish to donate fruits or milk please inform the office.
Paaranai
(14th Nov 18) after 7.30 am
• Aru suvai (6 different tastes) meal will be served after the Murugan Abhishegam at 7.30 am
Murugan Thirukalyanam
• Thursday 14th November 2018 at 5.30 pm
Yours sincerely,
Management Comittee
A Brief History of Our Temple
Sri Vakrathunda Vinayagar temple was the first traditional Hindu temple established in Melbourne, 1992. Since then the temple has fulfilled the spiritual and cultural aspirations of thousands of Hindus in Melbourne.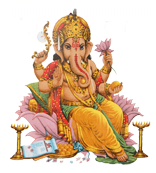 Punarutharana Maha Kubabhishegam (Restorative Consecration Ceremony) was conducted on 17-06-2007. The temple has been extensively renovated, with new shrines built, a Rajagopuram added and its internal and external decorations refurbished or enhanced.
Read More