Welcome to Sri Vakrathunda Vinayagar Temple
The Hindu Temple is a place of worship for devotees. Serving the needs of the Hindu Community
Upcoming Events
Tamil New Year, 14th April, 2018
Gayathri Abhishekam, 15th April, 2018
Adchaya Thiruthiyai, 18th April 2018
Mahotsavam Shanthi, 19th April 2018
Kodiyetram, 20th April 2018
more events
Opening hours
Weekdays
7.00am - 12.00pm | 6.00pm - 9.00pm
Weekends & Public Holidays
7.00am - 1.00pm | 4.30pm - 9.00pm
Canteen
Tuesday, Friday, Saturday & Sunday
6.30pm - 9.00pm
Saturday & Sunday
11.30am - 2.00pm

Notice Board
Dear devotees,
Saturday, 14th April 2018

Happy Tamil New Year
On New Year's day, there will be a 108 Sangabhishegam to Sri Vakrathunda Vinayagar to welcome Vilambi Varusham. Those who wish to join, please contact the Temple office. The New Year evening pooja will be sponsored by Melbourne YUVA, the Temple's youth wing. If any youth are interested in taking part in the pooja, please contact the Temple office on 03 9762 1835.
Yours sincerely,
Management Committee
A Brief History of Our Temple
Sri Vakrathunda Vinayagar temple was the first traditional Hindu temple established in Melbourne, 1992. Since then the temple has fulfilled the spiritual and cultural aspirations of thousands of Hindus in Melbourne.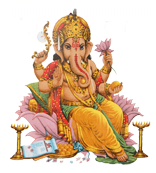 Punarutharana Maha Kubabhishegam (Restorative Consecration Ceremony) was conducted on 17-06-2007. The temple has been extensively renovated, with new shrines built, a Rajagopuram added and its internal and external decorations refurbished or enhanced.
Read More