Welcome to Sri Vakrathunda Vinayagar Temple
The Hindu Temple is a place of worship for devotees. Serving the needs of the Hindu Community
Upcoming Events
Shasti, 19th June 2018
Nadesar Abhishegam, 20th June 2018
Aani Uthiram, 21st June 2018
Ekathasi, 24th June 2018
Prathosham, 25th June 2018
Pournami, 28th June 2018
more events
Opening hours
Weekdays
7.00am - 12.00pm | 6.00pm - 9.00pm
Weekends & Public Holidays
7.00am - 1.00pm | 4.30pm - 9.00pm
Canteen
Tuesday, Friday, Saturday & Sunday
6.30pm - 9.00pm
Saturday & Sunday
11.30am - 2.00pm

Notice Board
Dear Patrons,
Please note that the Canteen will be closed for dinner on Sunday 24th June 2018.
It will resume operation from Tuesday next week.
Apologies for any inconvenience caused.
Yours sincerely,
Management
A Brief History of Our Temple
Sri Vakrathunda Vinayagar temple was the first traditional Hindu temple established in Melbourne, 1992. Since then the temple has fulfilled the spiritual and cultural aspirations of thousands of Hindus in Melbourne.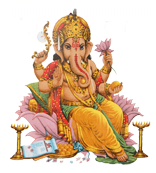 Punarutharana Maha Kubabhishegam (Restorative Consecration Ceremony) was conducted on 17-06-2007. The temple has been extensively renovated, with new shrines built, a Rajagopuram added and its internal and external decorations refurbished or enhanced.
Read More