Welcome to Sri Vakrathunda Vinayagar Temple
The Hindu Temple is a place of worship for devotees. Serving the needs of the Hindu Community
Upcoming Events
Purataasi Sani 2nd Week, 29th Sep 2018
Guru Peyarchi, 5th Oct 2018
Purataasi Sani 3rd Week, 6th Oct 2018
Purataasi Sani 4th Week, 13th Oct 2018
Navarathri 10th - 19th Oct 2018
Click here for Full details of Puratasi Sani and Navarathiri festivals
more events
Opening hours
Weekdays
7.00am - 12.00pm | 6.00pm - 9.00pm
Weekends & Public Holidays
7.00am - 1.00pm | 4.30pm - 9.00pm
Canteen
Tuesday, Friday, Saturday & Sunday
6.30pm - 9.00pm
Saturday & Sunday
11.30am - 2.00pm

Notice Board
Dear Patrons,
Puratasi Sani
Canteen will be closed for Lunch on Saturday 29/9/18, Saturday 6/10/2018 and Saturday 13/10/2018. (Annthanam - Free food will be served to devotees on these days)
Guru Peyarchi
This year the Guru Peyarchi ( the Transit of Jupiter) will be observed on 5th October at the Sri Vakrathunda Vinayagar Temple from 9.30 am, with Homams, Abhishegams for Navagraham and Thedchanmoorthy.
Those who wish to participate in this auspicious occasion please register with the temple. The cost of sponsoring the Pooja is $25. per person.
Annathanam (free Lunch) will be provided on this day. Those who wish to sponsor the Annathanam please contact the Temple staff on 0417 286 275. In addition if you would like to know if your star will be impacted, the Temple office will also be able to give that information. (Tel 03 9762 1835)
Navarathiri
Navarathiri festival will be celebrated from Wednesday 10/10/2018 till Friday 19/10/2018 and Canteen will be open an every night during Navarathiri.
Maha Ganapthy Homam
Maha Ganapthy Homam will be performed all day on Sunday 28/10/2018 from 9.00 AM to 5.00 PM. Devotees can participate every hour. In order to do so they will have to register their names at the temple office. Annathaanam ( Free food) will be served for lunch.
Saiva Neri
New Saiva Neri for October-November. Click here to download.
Yours sincerely,
Management Comittee
A Brief History of Our Temple
Sri Vakrathunda Vinayagar temple was the first traditional Hindu temple established in Melbourne, 1992. Since then the temple has fulfilled the spiritual and cultural aspirations of thousands of Hindus in Melbourne.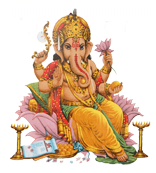 Punarutharana Maha Kubabhishegam (Restorative Consecration Ceremony) was conducted on 17-06-2007. The temple has been extensively renovated, with new shrines built, a Rajagopuram added and its internal and external decorations refurbished or enhanced.
Read More