Welcome to Sri Vakrathunda Vinayagar Temple
The Hindu Temple is a place of worship for devotees. Serving the needs of the Hindu Community
Upcoming Events
Please check below Notice Board for recent updates


Opening hours
Weekdays
7.00am - 12.00pm | 6.00pm - 9.00pm
Weekends & Public Holidays
7.00am - 1.00pm | 4.30pm - 9.00pm
Canteen
Tuesday, Friday, Saturday & Sunday
6.30pm - 9.00pm
Saturday & Sunday
11.30am - 2.00pm

Notice Board
Changes to Temple canteen opening hours
Dear Devotee,
The Temple canteen will be closed from Sunday, 11th April 2021 in the evening from 6pm onwards until Tuesday, 13th April 2021. The canteen will reopen on Friday, 16th April from 6pm to 8pm.
Yours Sincerely,
Management Committee
Join and support Sri Vakrathunda Vinayagar Temple's team for Cancer Council's Relay For Life
Dear Devotee,
Melbourne YUVA, the youth committee of the Melbourne Vinayagar Hindu Sangam, will be representing the temple for the Cancer Council's annual Relay for Life event.
The event will be held on Saturday, 13th March 2021 at Knox Park Athletics Track, Bunjil Way, Knoxfield VIC 3180. During this event, team members will take turns to walk for the cause from 12 noon to 10pm. Our team has set a goal to raise $5000 for this very important cause.
The Relay for Life event celebrates survivors and recognises the unsung heroes, honours those we've lost and continue to raise funds to support people affected by cancer, fund research and prevention programs. You can find out more information on where your money goes here.
There are a few ways you can get involved:
Share these links amongst your family and friends to join or support our team
This is a very small but significant way to give back to our community and we look forward to your generous support.
May Sri Vakrathunda Vinayagar bless you and your family.
Yours Sincerely,
Management Committee
Temple Visit
Dear Devotee,
We are delighted to announce that Maha Kumbhabhishekam has taken place on 25th January 2021. Devotees who would like to come and pray to Sri Vakrathunda Vinayagar can do so with immediate effect.
The following COVID-safe procedures will apply:
1.  All devotees need to register via their smartphone using a QR code provided by the temple for contact tracing, have their hands sanitized, temperature taken and       recorded before entering the temple.
2.  All devotees must wear masks.
We kindly request all devotees to be patient and support our staff in administering COVID-safe policies in our temple.
May Sri Vakrathunda Vinayagar bless you and your family.
Yours sincerely,
Management Committee
New Media Section
Dear Devotee,
New section added for temple's media coverage (links, articles & audios).
For more details, please click the link below or click the menu "Media"
Media Section
All-you-can-eat buffet lunch timings for 2021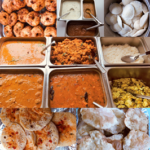 From 2021, the all-you-can-eat buffet will be available every Sunday lunch from 3rd Jan 2021, 11:30am to 2pm. Cost is $15 for adults and $8 for children, children under 5 free.
A sumptuous spread of dosas, puris, idlis, uttapams, rice and curry varieties, vadas, dessert and so much more available for all to enjoy. Come down and taste the freshly made vegetarian food straight from our kitchen
2021 Temple calendars available: $15 for A3, $10 for A5
Change of Temple Telephone Number
Dear Devotee,
All queries can be directed to the temple mobile number which is 0436 001 881.
If this mobile number is busy, please feel free to call any one of the following people:
Suri: 0470 293 217
Srini: 0470 203 500
We will continue to use the temple mobile number after the re-opening of the temple as well.
May Sri Vakrathunda Vinayagar bless you and your family.
Thank you.
Yours Sincerely,
Management Committee

Covid Safe environment Procedures
Dear Devotee,
Pray, that Sri Vakrathunda Vinayagar is keeping you and your family safe during this COVID-19 pandemic.
The following procedures will be strictly adhered to:
1. Temple Opening times are as follows:
Weekdays
8 am to 12 Noon / 5 pm to 9 pm
Weekends / Public Holidays
8 am to 2 pm / 4 pm to 9 pm
2. Improve Tracing
In line with the Victorian Government's current guidelines, all devotees will need to register prior to entry to the temple. Registration will mean that they must provide their first name, last name, Mobile number, and email address. This is to allow quick contact tracing in the event of an outbreak.
Devotees are all encouraged to download the "covidsafe" app, before coming to the temple.
3. Social Distancing rules
All devotees will be expected to keep 1.5m away from each other.
The temple will have the 4 sq meters marked for each devotee. Please stay within your square and only move to the other square when there is no one in the square.
ALL devotees will need to sanitize their hand before entering the temple. This is immaterial if a devotee has sanitized in the car or not.
We request devotees who have even the slightest cold symptoms to postpone their visit to the temple. Devotees who are ill will not be allowed into the temple.
Temperature checks for all devotees will be done prior to entry.
Devotees are encouraged to wear masks when they are in the temple premises and if they have none, one will be provided by the temple.
Devotees are encouraged to be covid safe by avoiding touching various surfaces in the temple as much as possible.
We prefer that all cash transactions with the temple are done "contactless".
Devotees who wish to give flowers need to give this in a plastic bag, which will be sanitized upon acceptance.
Donations of 1 litre milk cardboard cartons will similarly be sanitized before acceptance.
All prasathams will be prepacked and given to devotees in plastic bags only.
Vibuthi, Santhanam and Kumkum will be served by the priest without physical contact.
The temple staff will need to sanitize the area after each visit.
Your kind cooperation and understanding in this difficult circumstance will be most appreciated. The Management committee and the staff will do their best to accommodate and continue to endeavor give you the best possible experience when you visit the Sri Vakrathunda Vinayagar Temple. These rules will be amended in line with changing circumstances and or changes to the Victorian Government guidelines.
Pray, that Sri Vakrathunda Vinayagar will bless you and your family.
Yours Sincerely,
Management Committee
Download:
Procedure for Covid safe work environment final procedures 1
COVID 19 and E- Poojas
Dear Devotee,
As you are aware the Management committee took an unprecedented first step on 16th March 2020, in closing the temple to devotees, even before the lock down announced by the government. Since then of course the government has issued orders to close all places of worship.
This is a very traumatic time for all. This move is indeed unprecedented in the history of this temple or this nation. As the Prime Minister said, "once in a hundred-year event".
In order that Devotees continue to find ways to interact with their favourite temple and Sri Vakrathunda Vinayagar, we have decided to do the following:
Any devotee who wishes to perform an Archanai, moksha Archanai, a Prasatha Pooja, or any other pooja can still do it. The Priest will perform the pooja and we will video the event, if needed "live" or send the video later through what's app. This E-Archanai is something we feel will keep devotees connected to the Temple, during these difficult times of social distancing.
Used the already existing facebook page to also send live telecast of important events in the temple as well.
We have also started a whats app group which will provide information on the happenings in the temple on a regular basis, including videotaped special pooja events.
Devotees, who are interested in participating in E-pooja- where the priest will perform the pooja and you can see it live by video, has been enabled for the last two weeks.
Anyone who is interested in Home Poojas, we have Nithiyanantha Kurukkal who is currently staying at home in Berwick and providing this service to anyone who is interested. Please reach out to him if you would like him to help you with anything, including car poojas, without visiting the Temple.
Internet Links to watch the pooja will be sent to all in due course. These links will be advertised via our face book page and our website, too.
Finally, we will continue have a priest who will be dedicated to do all the outside poojas, such as house warmings, Punniyathanams etc. Once again those interested please reach out to Suri or Srini.
The last message is that there are still some Mandalabhishegams available to be sponsored. Those of you who are interested in this once in 12-years pooja, please call and register with the MVHS office.
We all share and feel the stress of not being able to visit our favourite Sri Vakrathunda Vinayagar. We pray that this Pandemic will be over soon, and life will return to normalcy.
We appreciate your support and understanding in this matter.
We pray Sri Vakrathunda Vinayagar blesses you and your family with good health and happiness in the coming new year.
If you would like to make a booking or have any questions, please contact any of the following people:
Temple Office – 0436 001 881
Suri – 0470 293 217
Srini – 0470 203 500
Yours Sincerely,
Shanmugaratnam Pillai
Secretary
Important
Dear devotees,
Sri Vakrathunda Vinayagar Temple's Mandalabhishegam will be held for 45 days after the Kumbabhishegam.
We invite devotees who would like to sponsor the morning and evening pujas.
The costs are as follows:
Morning puja: $750
Evening puja: $1000
Please contact below to make a booking:
Temple office: 0436 001 881
Suri: 0470 293 217
We look forward to your support.
Thank you.
MVHS Management Committe

A Brief History of Our Temple
The journey of Sri Vakrathunda Vinayagar coming to Melbourne and making it His home is an interesting one.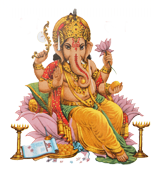 In August 1989, a "breakaway" group from the Hindu Society of Victoria, decided to build a Vinayagar temple. Amongst this group, a core team of people set up the Pro Tem committee and along with other likeminded individuals, began the gigantic task of building the first Vinayagar Temple - Sri Vakrathunda Vinayagar Temple - in Victoria.
Read More